Experience, understanding, commitment
PROVIDING CARE AND GUIDANCE TO OUR CLIENTS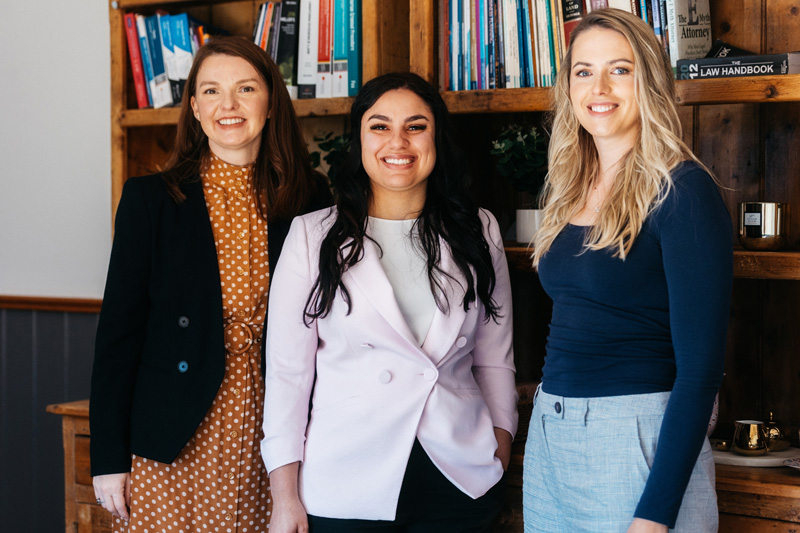 Chinka (HEP) Steel Solicitors is a progressive boutique law firm specializing in Family Law, Wills & Estates, Complex Conveyancing and Standard Conveyancing.
We have just moved from Richmond to Woodend, and having just recently retired we needed to update our wills and do power of attorneys, both financial and health. The whole process was highly professional and very efficient. Documentation was easy to understand especially with all the special complexities of both children and grandchildren. We found all the staff very professional, friendly, and accommodating, as we had some peculiarities to deal with. Overall very good.

Elyse is incredibly knowledgeable, friendly and always makes an effort to communicate, correspond and generate rapport. She is very easy to talk to and has made a massive impact on my experience with solicitors. A huge asset to the company, highly recommend to always deal with Elyse.

I wish to thank Chinka and his team for helping me through a long drawn out Family Court battle, it was a difficult time for me, Shireen was a great help and guided me through the ordeal. After two visits to the Family Court, I was amazed that Chinka had caught the train from Woodend in his wheelchair, to represent me with the help of Elyse, they achieved a good result for me. I can't speak too highly of all the members of his team who helped me through this difficult time, as well as the conveyancing of my property.

So happy with the service we have received from the team. We have recently dealt with Vicki for conveyancing and also Mel who was absolutely amazing with my brother who has a brain injury. Can't thank them enough for making a difficult time so much easier to deal with.

The whole team at Chinka Steel have been so responsive, helpful and knowledgeable to our family for all our conveyancing needs. We trust their expertise and advice and have no hesitation in recommending Chinka Steel.
74 High Street, Woodend VIC 3442
3A / 1 Puckle Street, Moonee Ponds VIC 3039
info@chinkasteel.com.au
(03) 5427 2477